Bill Kay Nissan Security+ Plus®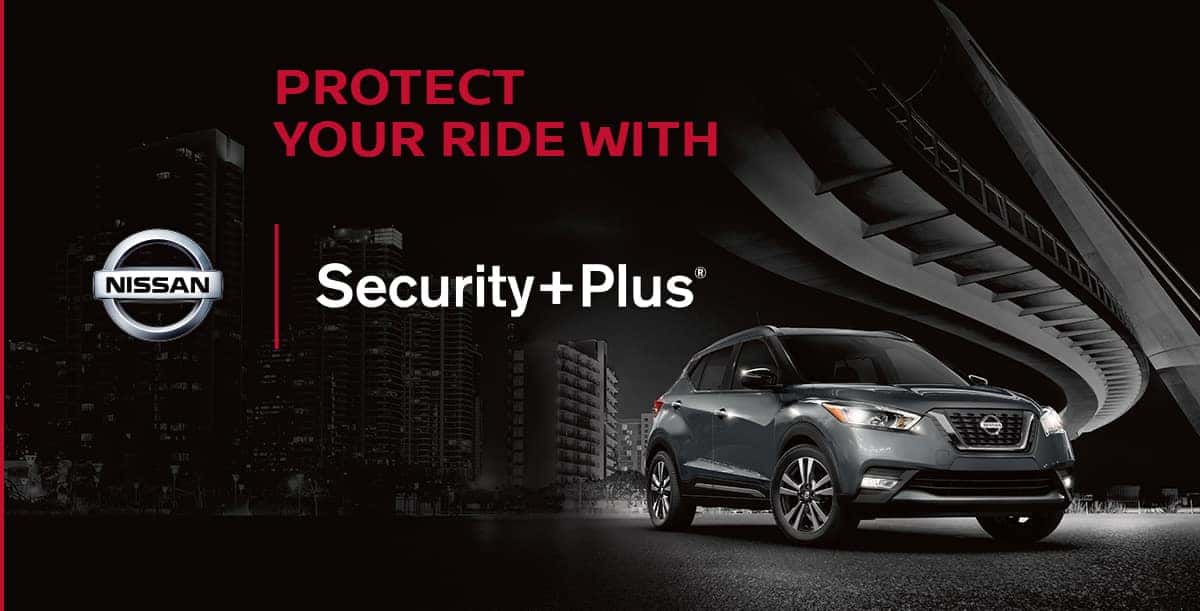 Protect Your Investment
Each year, as technology continues to advance, so does the sophistication of our Nissan vehicles. Not only does this make Nissan vehicles more reliable with improved comfort, performance, safety, and value, but it also makes them more costly to repair than they were 5-10 years ago. However with Bill Kay Nissan's Extended Protection Plan like Security+ Plus, maximize your Nissan's safety and reliability for a worry-free driving experience.
What is Nissan Security+ Plus®?
Unlike other basic factory warranty plans, Nissan Security+ Plus® is designed with Nissan owners in mind. Whether you encounter a mechanical breakdown after your new vehicle's factory limited warranty has expired or run into other severe repairs that can be expensive, you can always count on Nissan's Security Plus+ protection plan for additional security and protection.
How Am I Protected?
Even after your factory warranty expires, Nissan Security+ Plus® gives you security from having to pay out-of-pocket expenses for covered component repairs along with additional benefits that begin instantly including: Roadside Assistance, Trip Interruption, Rental and Towing. Continue driving with confidence with Nissan's Security+ Plus® that protects you from the unexpected.
What Are My Protection Plan Options?
After your basic factory warranty expires, Security+ Plus® covers you for up to 8 years/120,000 miles along with other exclusive benefits including:
• Convenient, Economical Coverage
• Short-term Lease Plans
• Payment-Free Service, except your deductible transferable coverage
• Your Choice of 3 Plans: Gold Preferred, Silver Preferred, or Powertrain Preferred
Receive full coverage and enjoy peace of mind with superior benefits and protection when you choose Nissan Security+ Plus®. Get in touch with one of our knowledgeable and friendly representatives at Bill Kay Nissan today to discuss the best warranty coverage option for you!