How to Clean Car Seats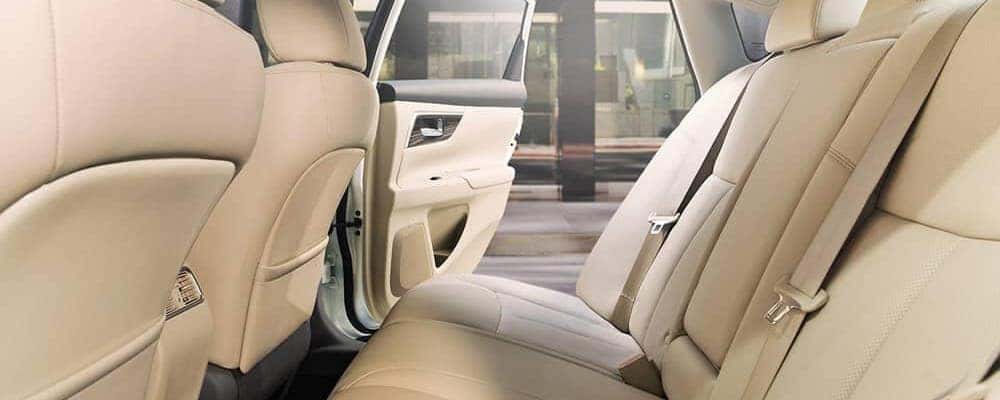 Whether you take pride in caring for your Nissan yourself or you want to save money avoiding a cleaning
service
, we at Bill Kay Nissan can help you find the best ways to clean your seats at home in Naperville or Woodridge. No matter if you have leather or cloth seating, our step-by-step guide can help. Contact us at Bill Kay Nissan if you have any questions.
How to Clean Fabric Car Seats
First, you'll need to get a few things together, such as cleaning solution spray designed for fabric, an interior brush with soft or medium bristles, and microfiber towels. You'll also want to make sure you have enough time for the seats to dry out before driving anywhere. Here's what you need to do:
Vacuum the seats to ensure there's no dirt, hair, or other small particles of dust. Be sure to use the smaller vacuum attachments to get into the seams.
If you have a pet, you might want to use a lint roller or another pet hair removal tool.
Leave the windows and doors open then spray the cleaning solution onto the area you want to clean. Avoid saturating the fabric.
Use the interior brush to massage the cleaning solution into the fabric.
Once you see suds, wipe them away using the microfiber towel. If the fabric dries before you can remove the suds, the dirt will be pulled back into the fibers.
Repeat this process until the area is clean, then move on to the next spot.
After you've finished, vacuum the seats again. This will help accelerate the drying process.
How to Clean Leather Car Seats
Before you start, you'll want to check with the owner's manual to see specific instructions as well as what products not to use. The list of items you'll need to clean leather seats is a little shorter. You'll need a leather cleaner, saddle soap, mild leather soap, or a 1 part white vinegar/2 parts linseed oil solution, as well as microfiber towels, and a soft-bristled interior brush. Follow these instructions to get cleaner leather seats:
Vacuum the seats using the small attachments to remove dirt, etc in the creases of the seats.
Spray the leather cleaner on the microfiber towel and wipe the seats clean of oils and dirt on the surface.
Spray the cleaner onto the seats, or onto the brush, and gently scrub the surface.
Wipe the seats with a clean and dry microfiber towel.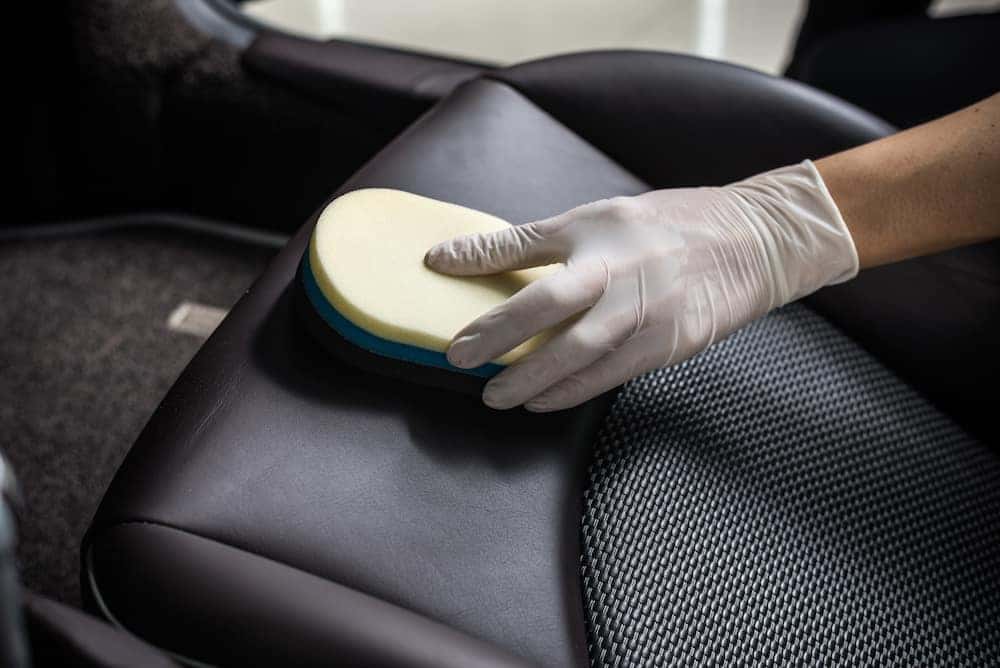 Alternatives to Fabric Cleaner
Vinegar: Mix one cup of vinegar, a few drops of dish soap, and a gallon of hot water. Dab this onto the seats and use a brush. A clean microfiber cloth can be used to wipe away dirt and suds.
Baking Soda: Mix 1/4 cup of baking soda with 1 cup of warm water. This can be applied with a toothbrush to scrub out tougher stains. Let it sit for 30 minutes, then use a clean cloth to blot away the stain.
Club Soda: Using a spray bottle, apply club soda lightly to the fabric and scrub out the stain with a soft-bristle brush. As the dirt rises to the surface, wipe it away.
Laundry Detergent: Use a spray bottle or sponge to apply a detergent/hot water mixture. Then use cold water and a microfiber towel to wipe away soap and dirt.
Schedule a Cleaning at Bill Kay Nissan
If you don't have time to clean your vehicle's interior on your own or you'd rather have the professionals take a look, schedule service at Bill Kay Nissan near Countryside. Learn about other car care tips and more, including information on our Nissan Vehicle Purchase Program, when you contact us today!
More Service Tips From Bill Kay Nissan
Whether you take pride in caring for your Nissan yourself or you want to save money avoiding a cleaning service, we at Bill Kay Nissan can help you find the best ways to clean your seats at home in Naperville or Woodridge. No matter if you have leather or cloth seating, our step-by-step guide can help. Contact…

If you've been driving your car around the Naperville area and thinking to yourself, "my steering wheel shakes," there are a few reasons this could be. It's often because the alignment of your tires is off. When tires are unbalanced, it can cause the wheels to make your steering wheel shake or vibrate. There are…

Nissan Intelligent Key gives you the power to you to lock and unlock the doors of a Nissan vehicle with a simple button press. You can also use it to remote start the engine as well open and close the vehicle's trunk, making shopping trips around Naperville more convenient than ever. Setting this service up…