How to Program Nissan Intelligent Key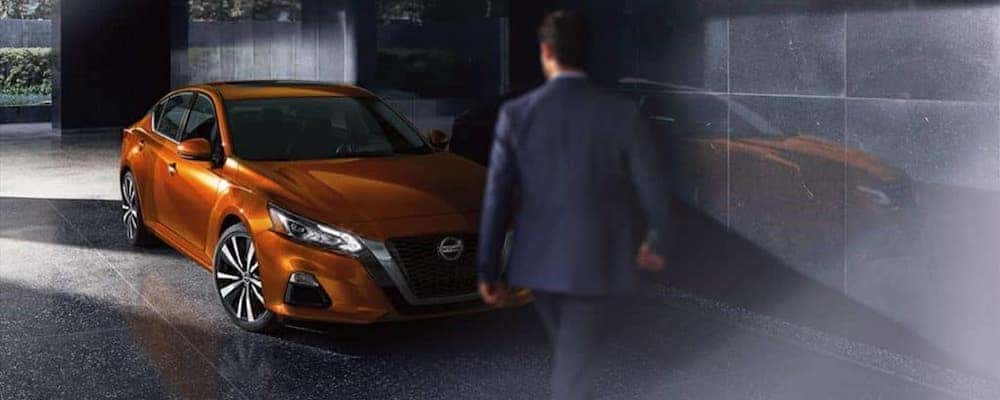 Nissan Intelligent Key gives you the power to you to lock and unlock the doors of a Nissan vehicle with a simple button press. You can also use it to remote start the engine as well open and close the vehicle's trunk, making shopping trips around Naperville more convenient than ever. Setting this service up is easy — here are some instructions for programming Nissan Intelligent Key from our service team.
Nissan Intelligent Key Programming Instructions
To get start your Nissan Intelligent Key programming efforts, enter the car with the key itself and lock the doors.
Put the key in the ignition, but don't start the vehicle — remove the key and reinsert it. Repeat this process several times — when the vehicle accepts the Intelligent key, the hazard lights will flash twice. You may have to insert or remove the key up to ten times.
The flashing hards indicate that the vehicle is in program mode — at this time, you need to put the key back in the ignition and turn it so that the vehicle's electronics turn on but the engine isn't started.
Quickly press any button on the Nissan Intelligent Key — if you don't press it fast enough, you may have to repeat the first three steps.
To test the Nissan Intelligent Key, you should take a few steps away from the vehicle and click the Nissan Intelligent Key's buttons — if you have successfully programmed the key, the lights will flash or the horn will beep once.
Finally, walk up to your Nissan and open the door — with the Nissan Intelligent Key in your possession, you should not have to press any buttons.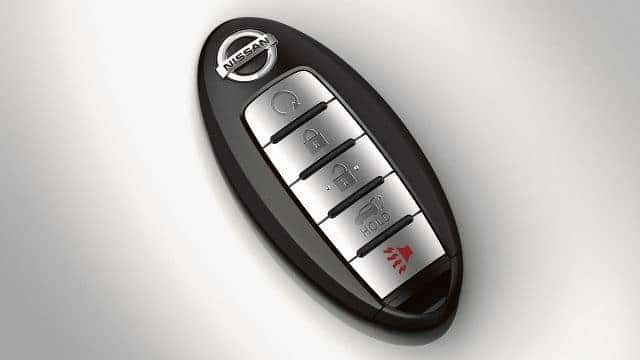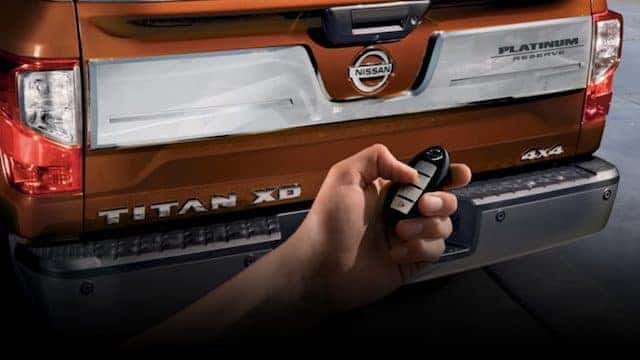 Learn More About Programming a Nissan Intelligent Key
Do you need help learning how to program your Nissan Intelligent Key? If so, or if you have any other issues with your vehicle, the Bill Kay Nissan service department can help. Contact us online to learn more, or make the short trip from Woodridge or Countryside to find out how we can help. Our parts department can also help you get a replacement Nissan Intelligent Key if you need it as well as to show you how to replace the battery in the Nissan key fob, to help you keep your vehicle's seats clean, or to help you compare models like the 2019 Nissan Sentra vs. Toyota Corolla. Learn more at Bill Kay Nissan today!
More From the Bill Kay Nissan Service Team
Whether you take pride in caring for your Nissan yourself or you want to save money avoiding a cleaning service, we at Bill Kay Nissan can help you find the best ways to clean your seats at home in Naperville or Woodridge. No matter if you have leather or cloth seating, our step-by-step guide can help. Contact…

If you've been driving your car around the Naperville area and thinking to yourself, "my steering wheel shakes," there are a few reasons this could be. It's often because the alignment of your tires is off. When tires are unbalanced, it can cause the wheels to make your steering wheel shake or vibrate. There are…

Nissan Intelligent Key gives you the power to you to lock and unlock the doors of a Nissan vehicle with a simple button press. You can also use it to remote start the engine as well open and close the vehicle's trunk, making shopping trips around Naperville more convenient than ever. Setting this service up…