Why Is My Steering Wheel Shaking?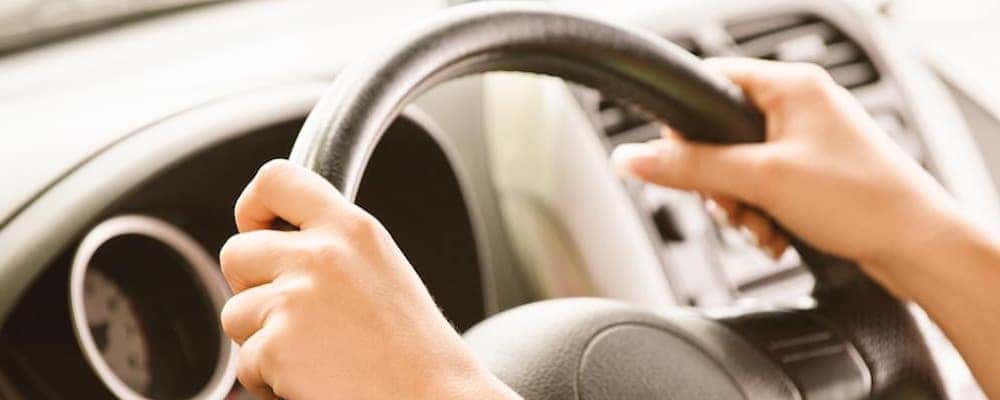 If you've been driving your car around the Naperville area and thinking to yourself, "my steering wheel shakes," there are a few reasons this could be. It's often because the alignment of your tires is off. When tires are unbalanced, it can cause the wheels to make your steering wheel shake or vibrate. There are also other issues that could be the problem, so take a look before contacting the Bill Kay Nissan service center.
Five Reasons for a Shaking Steering Wheel
Unbalanced Wheels: As we mentioned, this one of the most common reasons for a shaky steering wheel. If the weight isn't evenly distributed to each tire, it causes your vehicle to vibrate. Left unchecked, this could lead to more problems with steering, shocks, and struts.
Bad Bearings: If the bearings are damaged or not properly lubricated, it can cause friction. That can cause your steering wheel to shake, particularly when turning. If this is the case, the bearings likely need to be cleaned or replaced.
Misalignment: If your wheels are positioned properly, this can also cause an issue with shaking. This can happen if you've driven over a large pothole or railroad tracks too quickly. You can tell there's a misalignment if there's uneven tread on your tires.
Brake Issues: If your steering wheel begins to shake when you hit the brake and begin to slow down, there's likely a problem with your braking system. Worn shocks, worn brake pads, and problematic brake discs can all contribute to this problem.
Suspension Issues: If parts of your suspension are loose or worn, or there's a driveshaft imbalance, it could be the cause of the shaking. These problems are easily fixed but shouldn't be put off.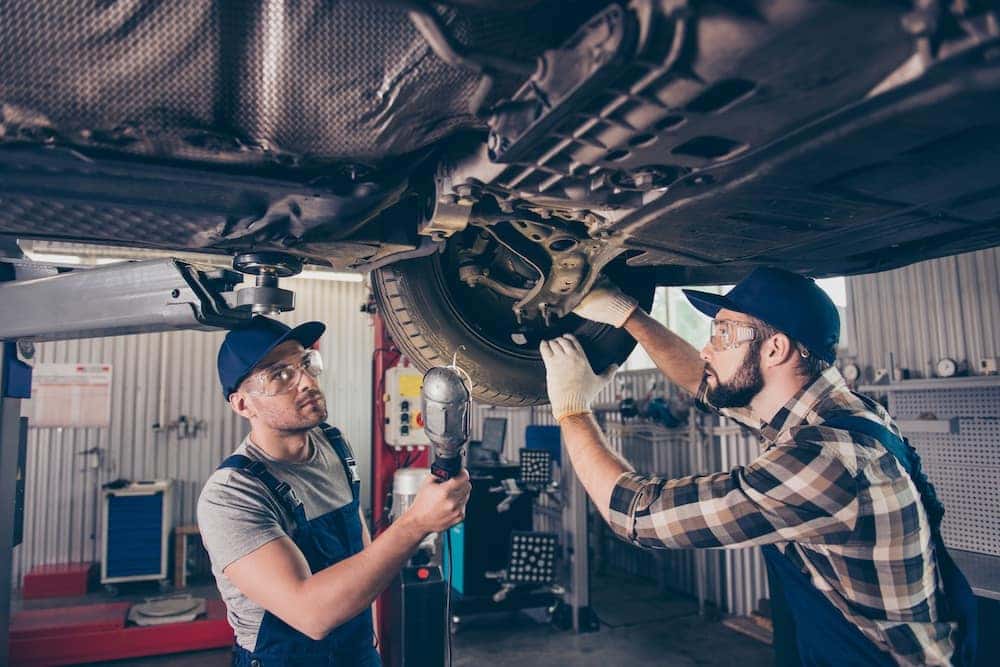 Have Your Car Checked at the Bill Kay Nissan Service Center
If you suspect one or more of the above issues is causing your steering wheel to shake, contact us with service questions or schedule an appointment to have your vehicle inspected. We can take care of problematic brakes, tires, and more to ensure you can drive safely around Countryside andWoodridge. Whether your vehicle needs maintenance, you want to learn about the Nissan Maxima trim levels, or you want to know where the best pizza in Naperville is, we at Bill Kay Nissan can help.
More from the Bill Kay Nissan Service Center
Whether you take pride in caring for your Nissan yourself or you want to save money avoiding a cleaning service, we at Bill Kay Nissan can help you find the best ways to clean your seats at home in Naperville or Woodridge. No matter if you have leather or cloth seating, our step-by-step guide can help. Contact…

If you've been driving your car around the Naperville area and thinking to yourself, "my steering wheel shakes," there are a few reasons this could be. It's often because the alignment of your tires is off. When tires are unbalanced, it can cause the wheels to make your steering wheel shake or vibrate. There are…

Nissan Intelligent Key gives you the power to you to lock and unlock the doors of a Nissan vehicle with a simple button press. You can also use it to remote start the engine as well open and close the vehicle's trunk, making shopping trips around Naperville more convenient than ever. Setting this service up…