Why Service at Bill Kay Nissan?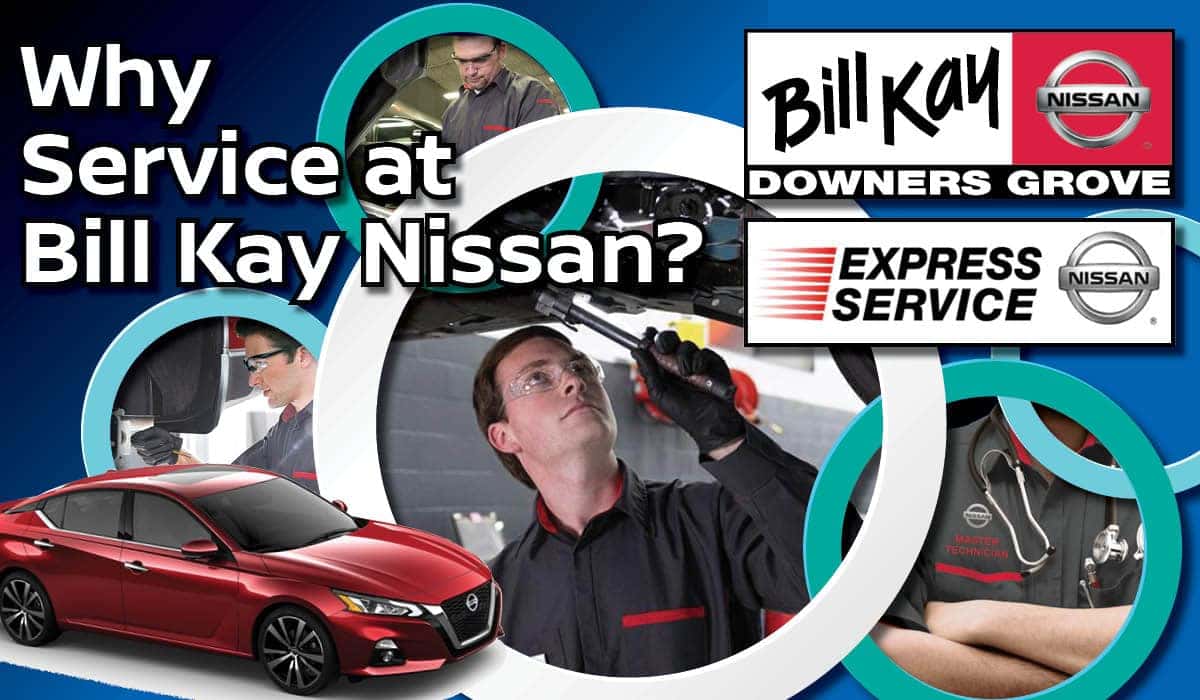 Nissan Express Service
We understand the health and safety of your car is important to you, that is our Service Center at Bill Kay Nissan has implemented strict safety measures to ensure peace of mind. From Remote Pick-up and Delivery options to Contactless Service Authorizations, we're here for you every step of the way!
Regardless if you need a severe repair or a general maintenance check-up on your vehicle, we want to make sure you can get to where you need to go in a fast, convenient, and safe manner!
To list a few, here are Top 5 Reasons why you should consider getting your car serviced at Bill Kay:
1. Complimentary Pick-Up & Drop-Off Service
2. FREE Sanitization & Disinfectant of Your Vehicle with Every Service Appointment
3. 24/7 Key Drop-Off Box
4. Contactless Service Authorizations via E-Signatures
5. Experienced and Certified Service Technicians
If you need another reason to choose Bill Kay, our Service Center is equipped with authentic OEM parts customized just for your Nissan. Fill out our user-friendly form online to schedule your service appointment today or simply give us a call to get back on the road in no time! We're here for you. Take the easy way, choose Bill Kay!